Profile
Brazil
The Company's First Project in Brazil is a large land package of assayed high grade manganese of 51.4% to 55.9% on 4 mineral claims of + 40,000 ha in the State of Mato Grosso, Brazil.
Manganese is primarily known for its uses in steel production, which makes up about 90% of the metal's demand. However, it is less known for its important uses in batteries and particularly fertilizers.
Manganese is an essential micronutrient that is needed for plant and animal life. While it is needed in lesser amounts than the major fertilizer elements (N, P, K), the metal is essential for healthy growth of plants. ​
As the world's largest net agricultural supplier, Brazil is the world's breadbasket and agribusiness makes up almost a quarter of the country's GDP.

Project - Mato Grosso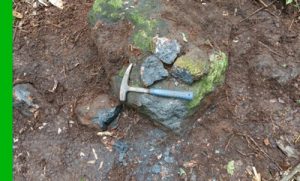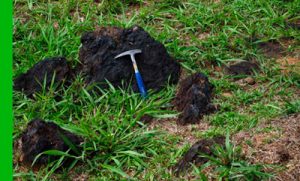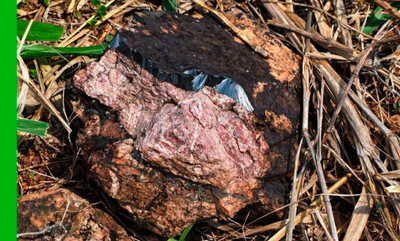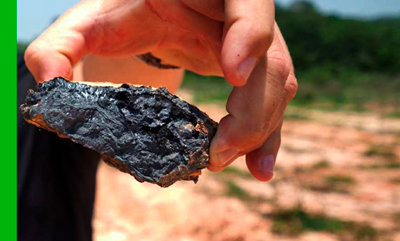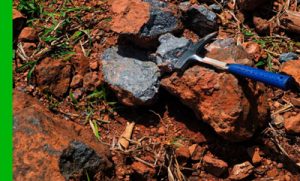 Project Developments
CORPORATE DATA
Project Overview
Maxtech Ventures has four claims totalling near 40,000 hectares in the Juina are in the Mato Grosso region of Brazil.
The Company's exploration in the state of Mato Grosso was designed to test the character and expand the size of colluvium showings that had been identified on the properties. Surface exploration by the prospecting team uncovered unknown manganese bearing clasts and cobbles. The pitting program consisted of hand dug pits and the contents were sifted with manganese bearing clasts separated and collected leaving the soil and other clasts behind. The pits were filled in and the surface returned to a natural state.
Maxtech has begun the next phase of operation on its portfolio of claims in the Juina area of Mato Grosso by filing a "GUIA" application or trial mining  license on one of the Company claims.
These claims contain numerous manganese occurrences found through reconnaissance prospecting to date.  Analyses of the  grab samples taken from surficial cobbles located within these claims returned values of 51.4% to 55.9% Mn. (as released May 4th). The analyses were performed by SGS Geosol Laboratorios LTDA of Belo Horizonte, Brazil.
In conjunction with the company's strategic partner in Brazil, Maxtech has begun a new due diligence phase on additional claims with high-grade potential and a timeframe in which to ramp up a full mining plan in the Mato Grosso area.
Maxtech is planning to expand its Brazilian operation into other states of the country including Rondonia and Goias.
Strategic Partner:Maringa Ferro-Liga SA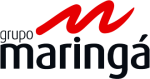 Founded in 1946, Grupo Maringá now has over 2,000 employees with over USD $200 millionin 2016 revenues. The Maringá companies are located in the states of Paraná and São Paulo. They produce sugar cane, sugar, ethanol, energy and manganese alloy. Maringá Ferro-Liga S.A. is a subsidiary of Grupo Maringá and is located in Itapeva, State of São Paulo. It is the second largest manganese ferroalloy producer in South America, producing high quality silico-manganese and high-carbon ferromanganese.
Follow Us On Social Media